Swipe to the left
2017 Dabo Swinney FCA Golf Tournament
The Tiger Sports Shop's sponsored Golf Team took 2nd place at the 2017 Dabo Swinney FCA Golf Tournament after some stiff competition. The team was helped along by a fantastic 60' putt by Brett Venebles, who was acting as a celebrity putter. This event is part of Dabo Swinney's All In Team Foundation and seeks to support the Fellowship of Christian Athletes from Clemson University. The Tiger Sports Shop was proud to participate as a team sponsor and a hole sponsor.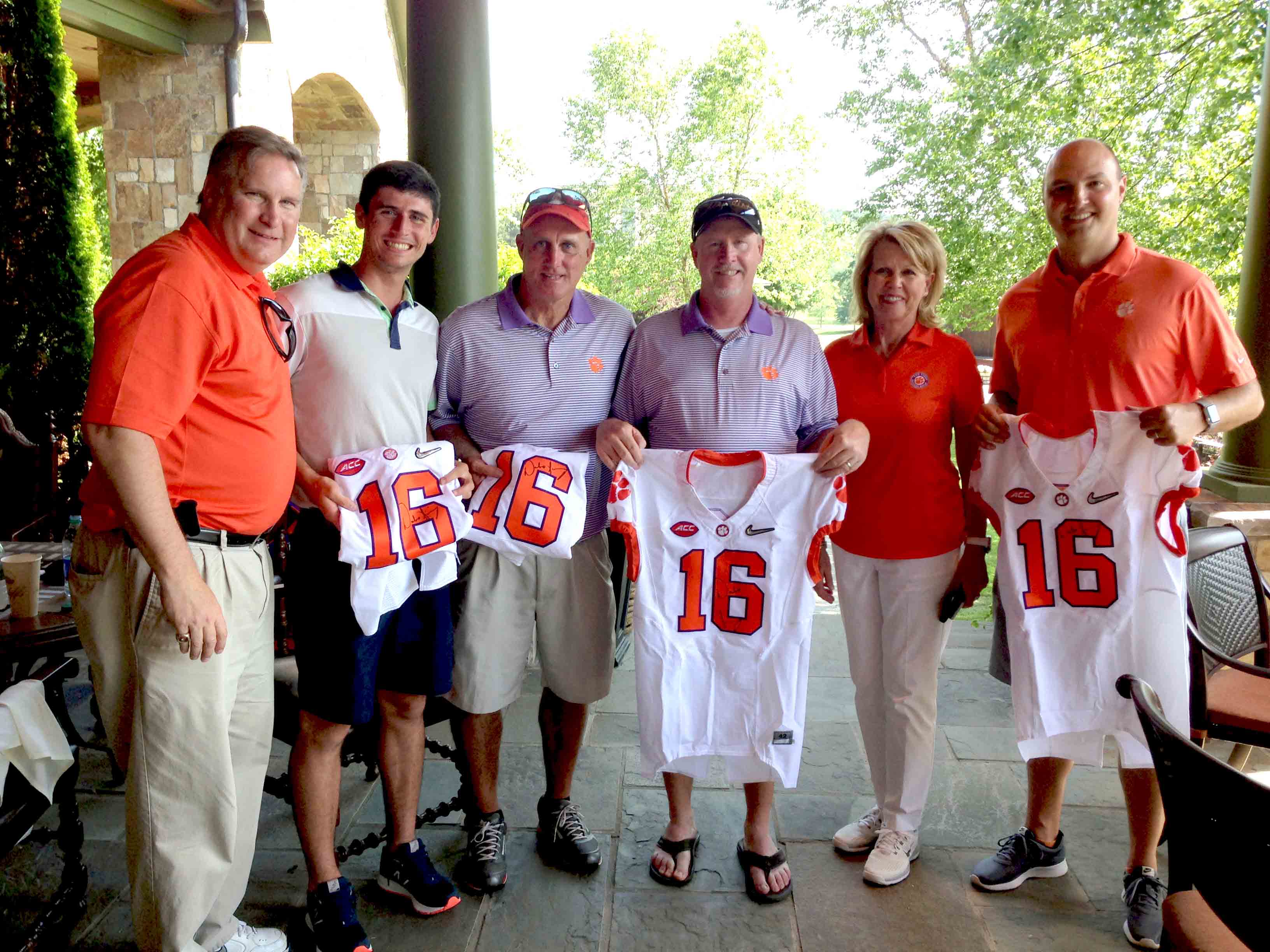 Pictured from left to right we have Shawn Cartmill, Team Members: Brennan Koslow, Pearse Tormey, Ronnie Allen, Store President: Julie Ibrahim, and Team Member: Ford Williams.
During the tournament The Tiger Sports Shop raffled off some one of a kind custom Tiger Sports Shop tumblers and a fantastic Clemson Golf Bag which can also be purchased from our Tiger Boulevard store location for a limited time. Check out all of our licensed golf gear here. Savannah did a great job representing our store at the event tent which was located on The Cliffs at Keowee Falls golf course.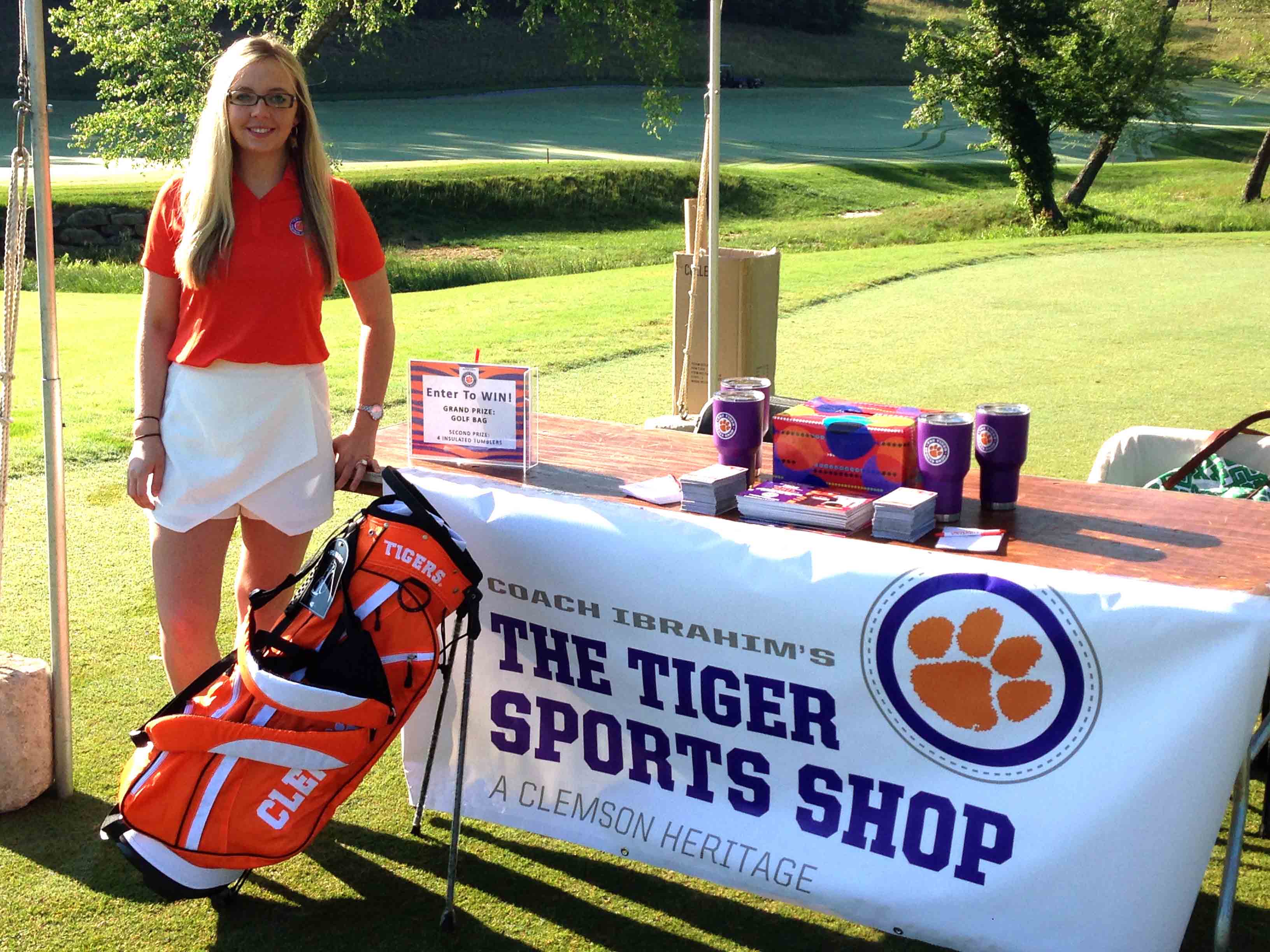 Thank you to Dabo & Kathleen Swinney along with the Clemson Fellowship of Christian Athletes for holding such a wonderful tournament that supports such an exceptional group of individuals. We'll see you again next year!
Pictured here with Coach Dabo Swinney is The Tiger Sports Shop's President Julie Ibrahim.