Swipe to the left
Our love for Clemson deepens
The Tiger Sport Shop's own General Manager of Operations/Administration, Shawn Cartmill, recently had the opportunity to complete Leadership Clemson and graduated with the Class of 2017 at the Calhoun Corners restaurant.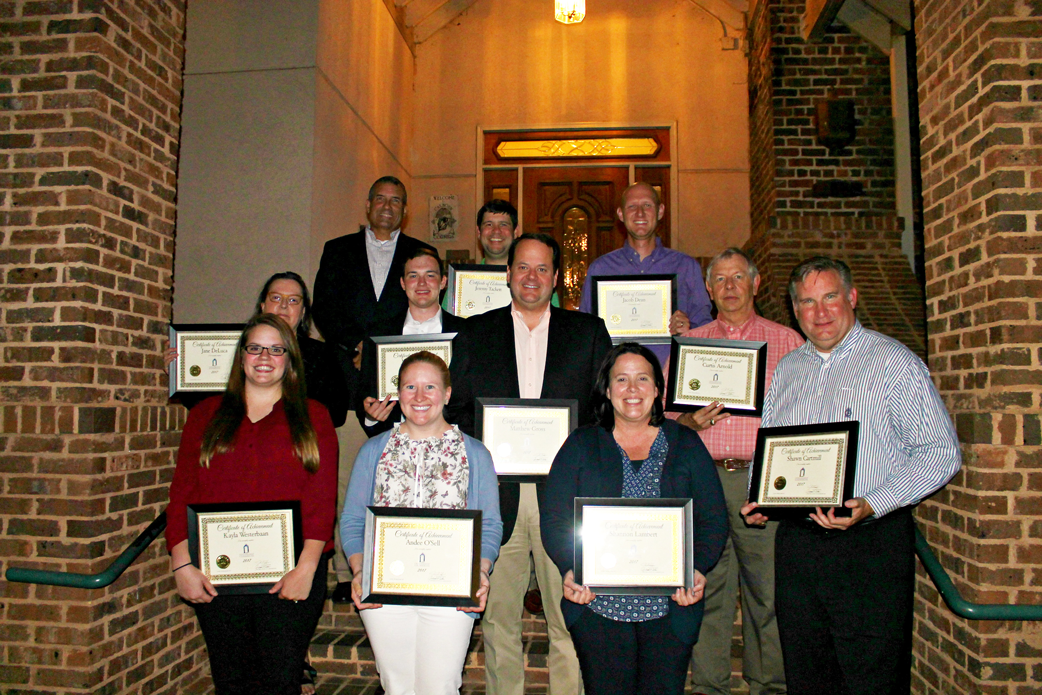 Pictured above (Left to Right) is the Class of 2017. Back Row: Rick Cotton (City Administrator), Jeremy Tackett, Jacob Dean; Middle Row: Jane Deluca, Michael Siegel, Matthew Gross, Curtis Arnold; Front Row: Kayla Westerbaan, Andee O'Sell, Shannon Lambert, Shawn Cartmill; Not Pictured: Jacob Peabody, Greta Young, Kyle Porter, Tim Tegen, Pastor Jon Heiliger.

The Classes include learning about The City of Clemson government, police & fire protection, sewage & water treatment plants, the chamber of commerce, and various local non-profit organizations. Lectures by Don Karnes were held on different topics of corporate leadership skills. Shawn is quoted as saying the following about his experience with the program "I was very pleased to participate in the Leadership Clemson program because it afforded me the opportunity to see the City of Clemson from a very macro perspective and Mr. Karnes leadership training was outstanding. In addition, I see the people who participated all over town and made some great friends in the process!"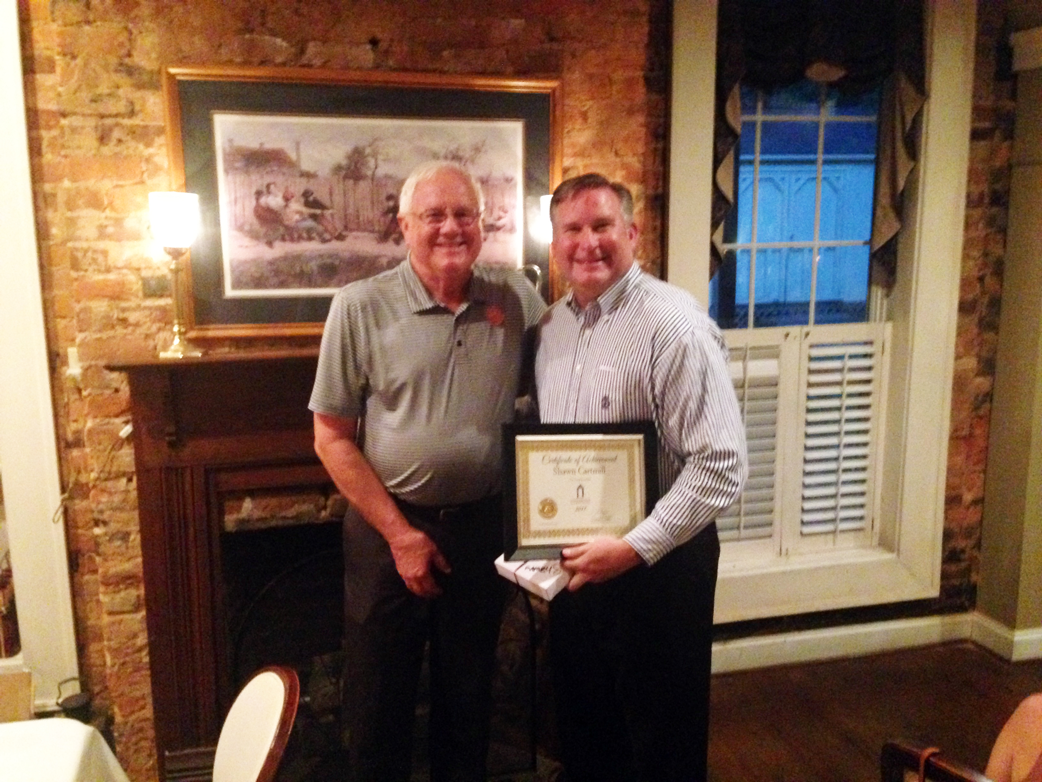 Here we see Shawn Cartmill with Clemson mayor J.C. Cook III and his graduation certificate.