Swipe to the left
On Saturday the 22nd of July The Tiger Sports Shop had the pleasure of being a vendor for Dabo's ALL IN TEAM Foundation 2017 Ladies' Clinic. Our team was on the field and ready to greet customers at 7am as the ladies began to pour into the Clemson Indoor Practice Facility. The mobile mammography bus was even parked right outside of the facility!
Excitement brewed as the women began to get autographs from the football coaches and the wait line was massive. Lots of posters were signed and selfies taken. We even spotted the Clemson Tiger and Cub in the crowd along with John Seketa, co-author of Through the Eyes of the Tiger: Stories from Tiger and Tiger Cub Mascots.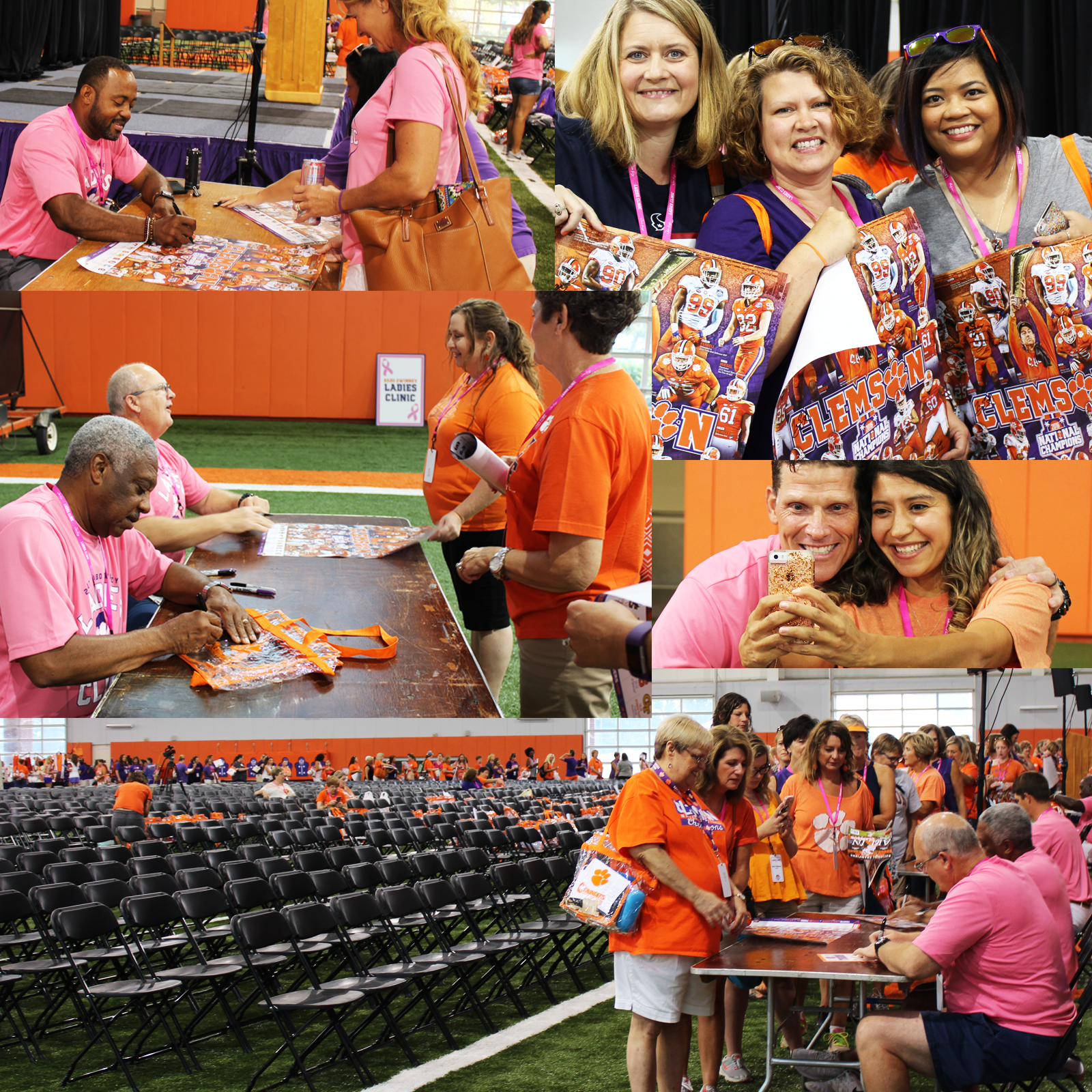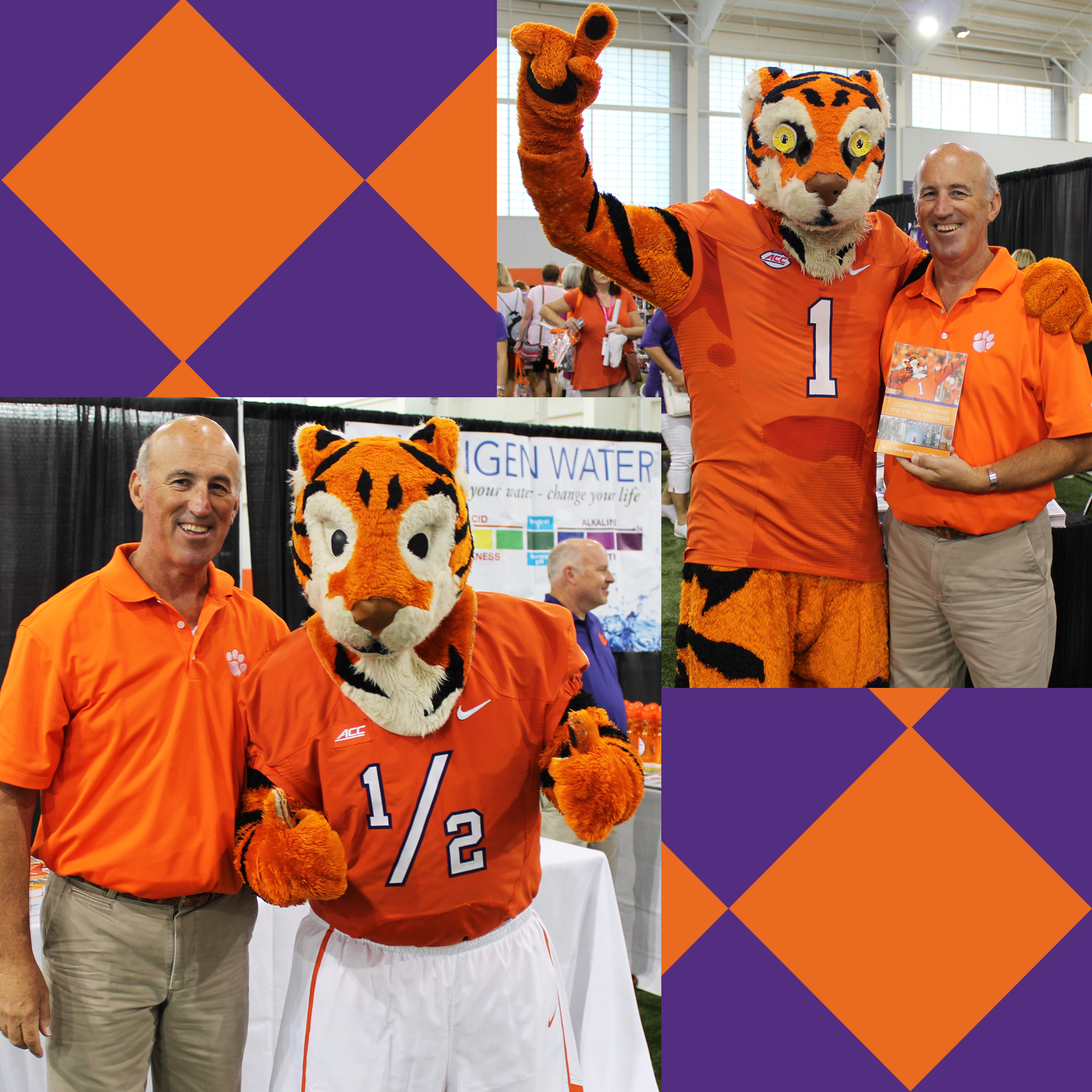 We held book signings at our own booth for
Night Night, Little Tiger
by Catherine Garrison Davis and Elizabeth Garrison Rasor. The book is an adorable children's story about a little Tiger going to bed after having a great day at a Clemson football game. We also served the littlest customer at the entire event who paid with her own money for the perfect set of Clemson paw earrings.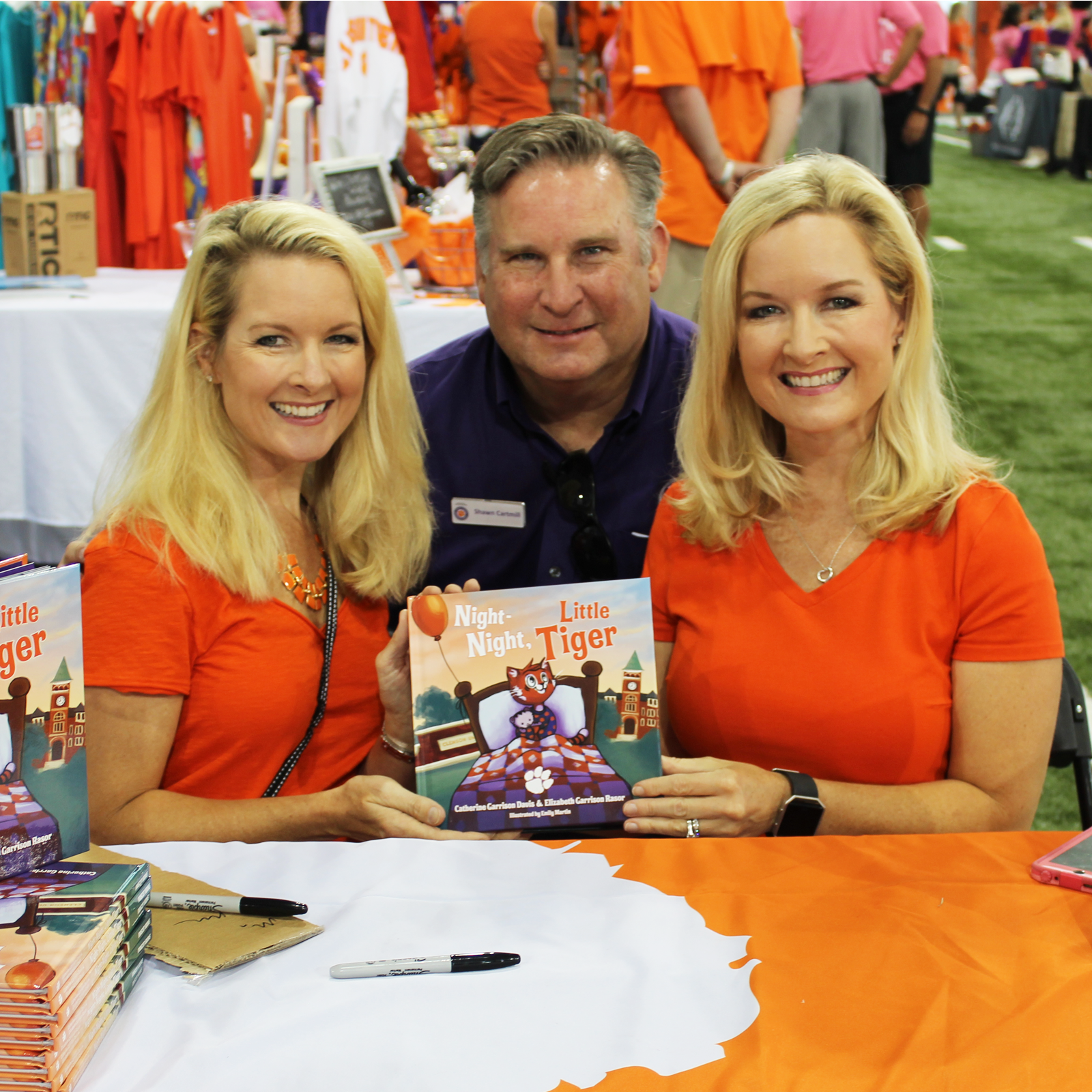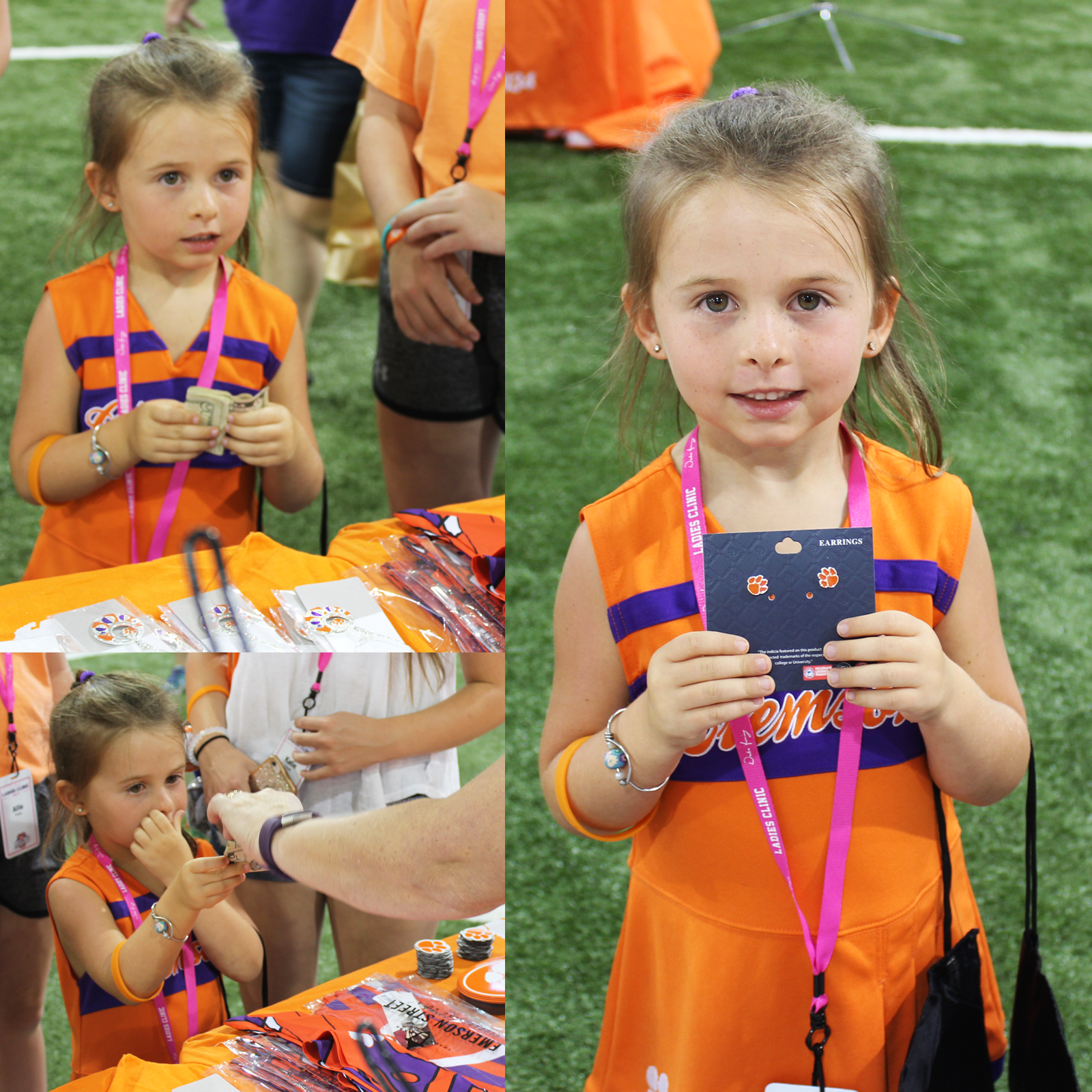 After a recap of the 2016 Clemson football season the ladies began to split up into their groups for the day. Some getting to shop more inside the football facility, while others heading off around the complex for different activities. Dabo's autograph table was set up on the indoor football field and women whose group were slated for that area could wait in line for a chance to get his signature and even some photos with a few players.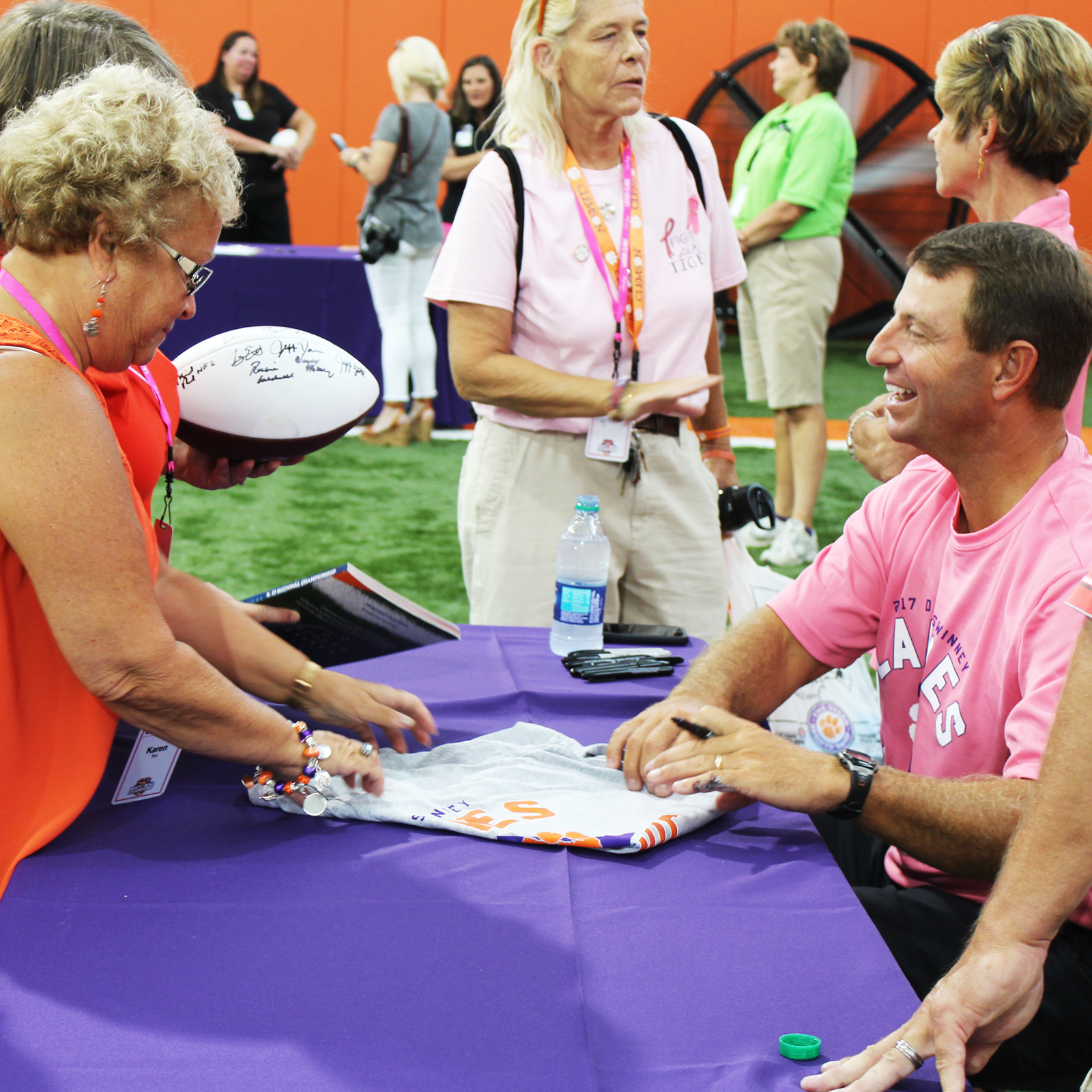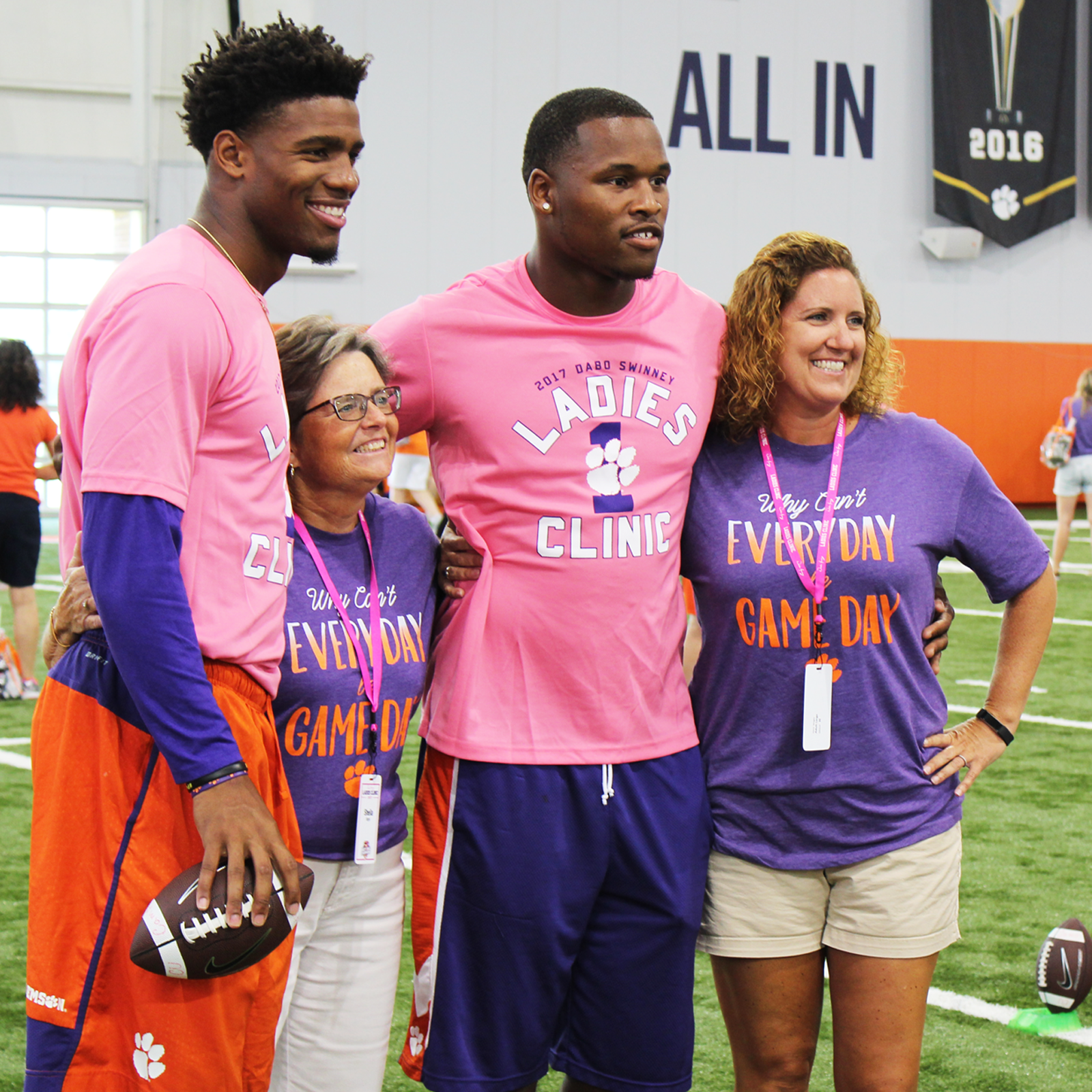 After the women gathered for lunch and had their Chick Fil A meals they were given some entertainment and a chance to win door prizes. They then played a game of Family Feud with Clemson football team mates to boot! Next was the closing of the silent auction and the opening of a live auction where posters, helmets, and trips were bid for while helping to raise money for a great cause. Dabo then called all the cancer survivors in attendance to the front and had them help he and Kathleen present a check for $110,000 to Breast Cancer Research & Prevention. Our store President, Julie Ibrahim, along with Kathleen Swinney and Deborah Ford were all in attendance, between their Clemson coach husbands they have won 4 NCAA Championships.